Calendar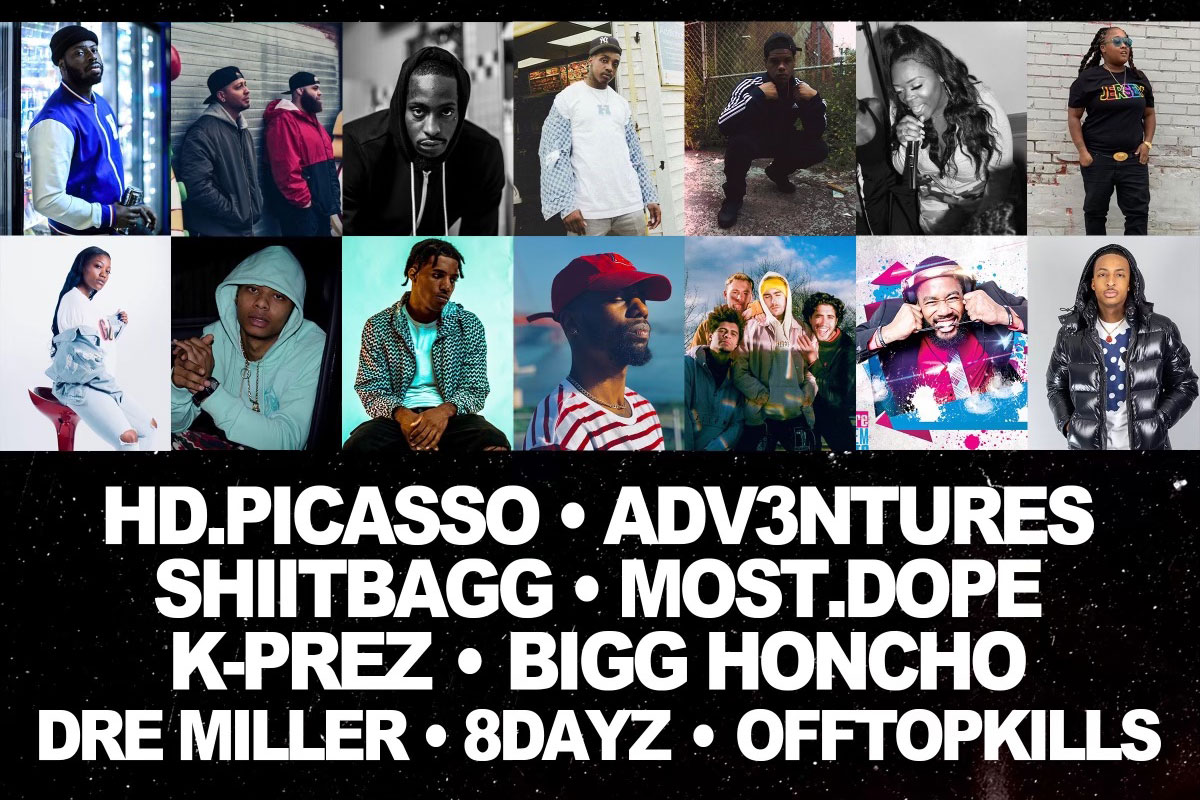 Sunday, March 7
Start Time 6:00pm, $5 - Virtual Event
Garden State Hip-Hop: Alpha Code & Heavyhittas present Bless The Mic Virtual Concert Live from The Saint featuring HD.PICASSO, ADV3NTURES, SHIITBAGG, MOST.DOPE, K-PREZ, BIGG HONCHO, DRE MILLER, 8DAYZ, OFFTOPKILLS, DJ BATTLE, DJ REEM, DJ SOWAVVEYY, FEMALE CYPHER, ABE, LEXX BANKO, POCA and more. Showtime 6:00pm-9:30pm.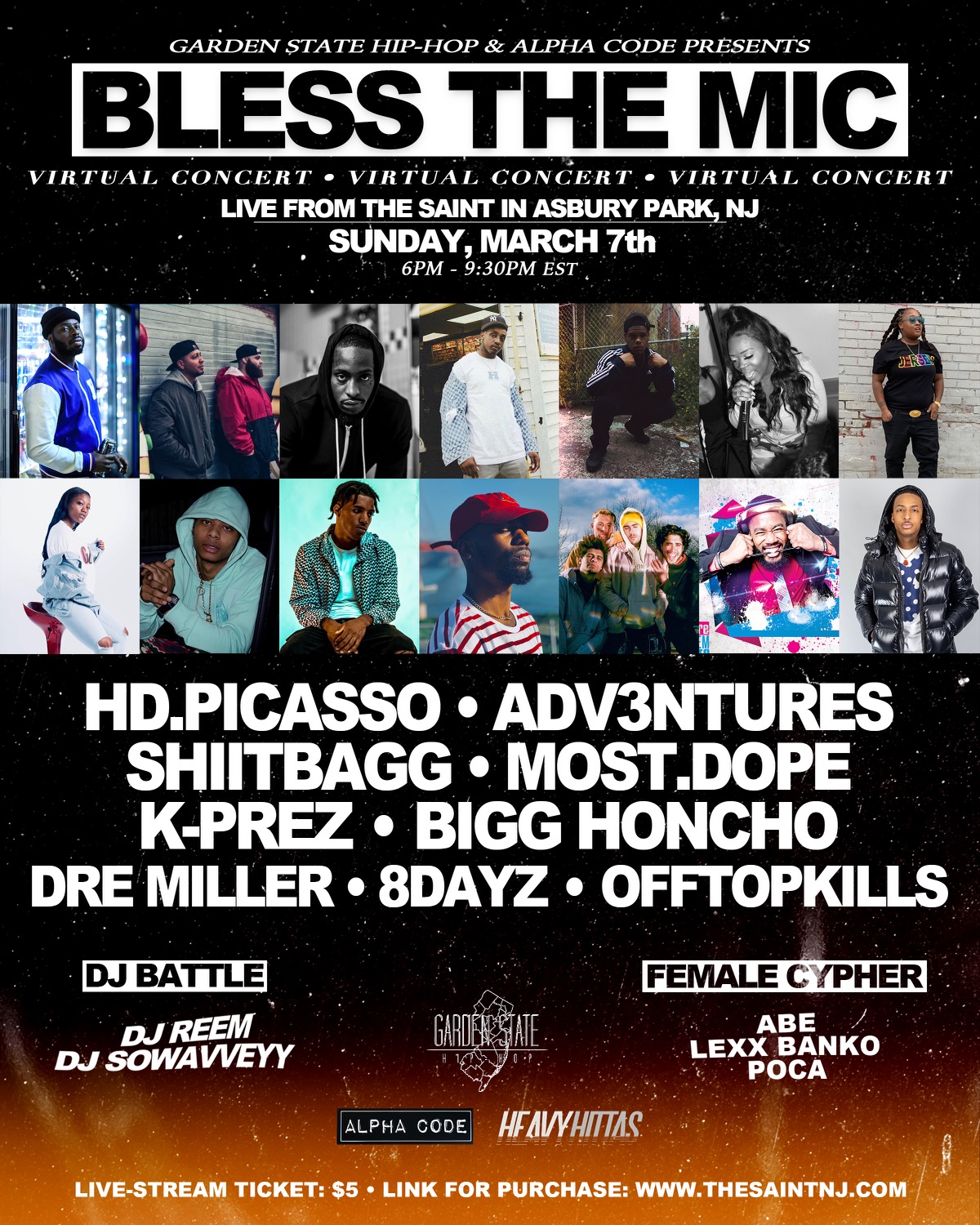 Hip-Hop music and culture has continued to assert itself into the Asbury Park music scene. Bless The Mic provides artists with highly engaged audiences an opportunity to perform at the first-ever ticketed virtual concert since music venues were shut down due to the coronavirus pandemic. Bless The Mic will stream exclusively through the HeavyHittas YouTube channel with live performances by HD.Picasso, Adv3ntures, Shiitbagg, Most.Dope, K-Prez, Bigg Honcho, Dre Miller, 8dayz, and OFFTOPKILLS. DJ Reem and DJ SoWavveyy will go head-to-head in a DJ battle with rappers Abe, Lexx Banko, and Poca performing in an all female cypher session.
About Garden State Hip-Hop:
Garden State Hip-Hop is an NJ brand specializing in music publicity, blogging, and event promotions.
About Alpha Code:
Alpha Code is an all encompassing brand aiming to influence and encourage individuality, intellectual growth, pride and strength while guiding and motivating individuals to be presentable and powerful in their appearance throughout their everyday lives.
About HeavyHittas:
New York and New Jersey based brand producing hip-hop music-related events, concerts, interviews, music videos and instrumentals.
Socials:
Follow Garden State Hip-Hop on Instagram @gardenstatehiphop
Follow Alpha Code on Instagram @iamalphacode
Follow HeavyHittas on Instagram @heavyhittas